Doing your family's labada is particularly difficult during the rainy season. Since you can not count on the sun to dry freshly washed clothes, is there another way?
Here's another labada-related question: How can you maintain the color, fit, and quality, and prolong the clothes' wearability?
Take a look at the following tips:
1. SCRAPE OFF RESIDUE FROM BABY CLOTHES
Soiled baby clothes — like those with poo, vomit, or sipon residue on them — may contain germs or bacteria that can contaminate other clothing.
To prevent this from happening, make sure you scrape these off from the items before throwing them into the washing machine. After washing, it's also a good idea to give baby clothes an additional rinse so you can be sure there is no detergent left on the fabric that can potentially irritate the skin.
2. HANDWASH SILK AND LACE ITEMS
Items made of silk and lace — bras, panties, lingerie, among others — are too delicate to be washed together with garments made of rougher or sturdier materials. They could snag on or get tangled with these types of clothing, potentially ruining them.
If you have time to spare, consider washing these fine and delicate items by hand. But if you still prefer to use a washing machine, put them inside a mesh laundry bag, which can be bought online and comes in various shapes and sizes. Some can even help maintain the shape of bras.
3. WASH MAONG INSIDE OUT
Did you know that separating puti from dekolor isn't the only golden rule in laundry? You also need to take into account the type of fabric a clothing item is made of. Denim, for example, is a rough, heavy material that can be abrasive toward other fabrics.
Here's what you need to do. Turn your maong jeans, jackets, shorts, and other items inside out before tossing them into the washing machine. This ensures that the rough side of the fabric won't rub against other clothes in the tub.
4. UNBUTTON BLOUSES AND BUTTON-DOWN SHIRTS
Scrubbing garments with buttons or putting them through the washing cycle can put stress on both the buttons and the buttonholes, damaging the clothing. 
To make sure both remain intact, remember to unbutton these items first. This tip goes for clothes such as blouses, dress shirts, polo shirts, and collared button-downs. 
5. ZIP UP ALL ZIPPERED CLOTHES
Items with zippers can break or get damaged when washed unzipped. Worse, undone zippers can also snag and rip into other pieces of clothing inside the washing machine.
This is why it's important to zip up all zippered clothes — skirts, pants, jackets, hoodies, and the like — before washing them.
Caring for your family's clothes doesn't end with these five tips. There is one last crucial step you should consider doing: Use a fabcon in the final rinse.
Fabric conditioners do a lot to help you care for your family's clothes and manage your laundry process — especially during the rainy season. 
First, they help make your laundry smell good. Even when the sun isn't out to dry your laundry, fabric conditioners like Downy Expert Antibac and Downy Expert Kontra Kulob will help make sure clothes dried indoors still have that wonderful sundried freshness.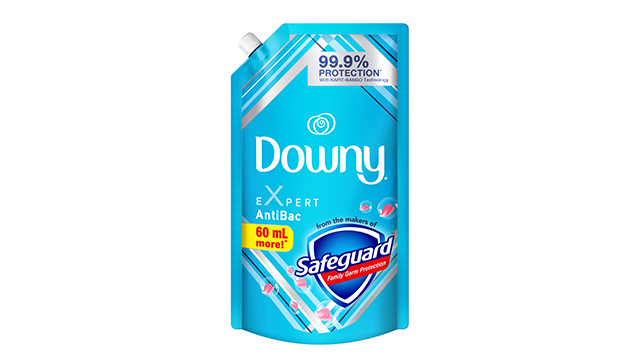 Next, they help protect clothes from getting amoy kulob or the damp, musty smell that often clings to clothes during rainy days.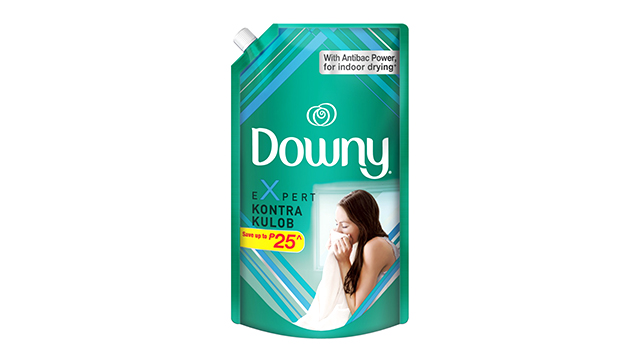 Some fabric conditioners also have antibacterial properties to help stop germ buildup. Downy Expert Antibac, for example, has 99.9% germ protection (as tested on representative germ Staphylococcus aureus on cotton terry fabric). Meanwhile, Downy Expert Kontra Kulob has 20-times antibac power compared to Downy Antibac.
Lastly, they help keep the fabric soft and smooth, making the garments easy to iron and fold.
With these tips, you can give your family's clothing the tender, loving care it needs — rain or shine.
Power up laban sa germs at kulob sa tulong ng Downy. Downy Expert Antibac and Downy Expert Kontra Kulob are available in leading supermarkets and groceries, and online via Lazada.
Follow Downy Philippines on Facebook to know more.
ASC REFERENCE CODE: P125P082420DS