The Church Pension Group (CPG), a financial services organization that serves The Episcopal Church, has appointed Christopher R. Rourke as senior vice president and general manager of The Church Insurance Companies (CIC).
In this role, he will be responsible for the management and oversight of CIC, which provides property and liability coverage for Episcopal Church institutions. He will report directly to Frank Armstrong, CPG's executive vice president and chief operating officer, and will be based in Bennington, Vt.
Prior to joining CPG, Rourke served as president of Berkley North Pacific Group, a commercial insurance provider. Before this, he was regional vice president and branch manager of Acadia Insurance Group, a provider of commercial and specialty property and casualty insurance. Prior to this, he held senior management positions in several insurance organizations throughout the U.S.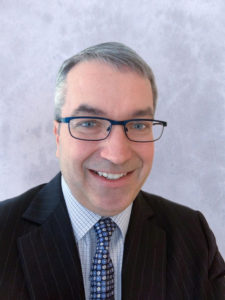 Founded in 1929, CIC offer churches, dioceses and institutions property and liability coverage, as well as risk management tools and strategies. It consists of The Church Insurance Agency Corporation, The Church Insurance Company and The Church Insurance Company of Vermont.
CPG maintains three lines of business, employee benefits, property and casualty insurance and publishing. CPG provides retirement, health, life insurance and related benefits for clergy and lay employees of The Episcopal Church, as well as property and casualty insurance and book and music publishing, including the official worship materials of the Church.
Source: The Church Insurance Companies
The most important insurance news,in your inbox every business day.
Get the insurance industry's trusted newsletter