Russell Anderson told police he did not steal the plum tree, rose bushes and other plants as well as gardening equipment and outdoor furniture found at his Claremont home, instead the items just appeared on his property one morning soon after he was released from prison.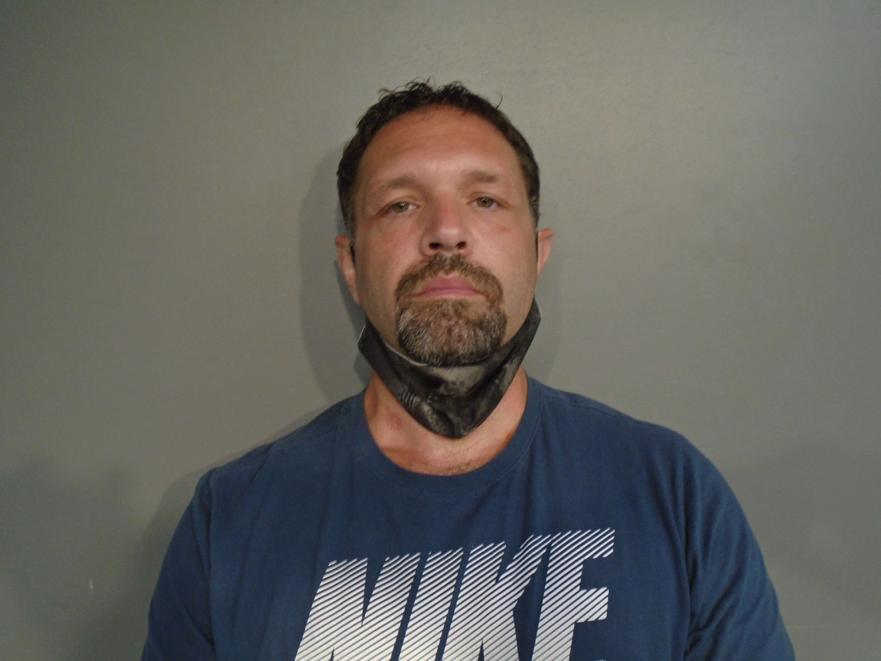 "Anderson stated that four days ago he woke up in the morning and found bushes out in his driveway with a note and some tools," Claremont Police Sgt. Justin Laffin wrote in his affidavit.
Anderson, 45, claims the note read "Welcome home and happy planting," and that more things appeared in his driveway overnight in the coming days, like the lawn chairs and tables, according to Laffin.
According to police, however, Anderson dug up and stole the plants — including the 5-foot tall plum tree, several rose bushes, Lilly plants and a lilac bush — from a Cornish property and he stole the tools and furniture. Cornish Police Chief E. Douglas Hackett said a resident in his town reported that their camping cabin in the Saint Gaudens Road area was broken into sometime before July 23 and ransacked. It was during that break-in that the thief dug up and stole the plants as well as a ladder, a lawn mower, chairs and other items from the yard and shed.
Hackett said in a statement on the burglary that whoever stole the plants, tools, and furniture would likely have had help from an accomplice, and used a truck. Hackett posted a request for information on the crime on the Cornish department's Facebook page, and that post did its job.
"This post was viewed 102,758 times," Hackett said.
Hackett credits the post with prompting an anonymous tip implicating Anderson and another man for the plant burglary.
"I understand he has already planted the plants in his backyard," the tipster told Hackett.
The other man the tipster named as stealing the items with Anderson has not yet been charged.
Claremont police report seeing fresh plants in Anderson's Chestnut Street yard when they drove by on patrol, according to Laffin's affidavit. A subsequent search warrant turned up the tools and furniture as well, according to Laffin's report.
Anderson was released in August of last year from the New Hampshire State Prison on convictions related to a burglary spree in 2015 in which he was accused of stealing around $200,000 worth of goods from homes in Cornish, Springfield and Claremont, according to Hackett. Anderson was arrested again November on charges of being a felon in possession of a firearm and returned to the state prison, according to Hackett.
"Anderson was then released into the community again on July 13, 2020, 11 days before our reported burglary," Hackett said.
Anderson is charged with two counts of receiving stolen property, one count of breach of bail, and once count of a parole violation, according to Hackett. Anderson is currently being held at the Sullivan County House of Corrections in Unity and awaiting return to the state prison.